Video: Marcus Samuelsson on Ethiopian Cooking and Eating with a Spiritual Compass
Thursday, October 15, 2015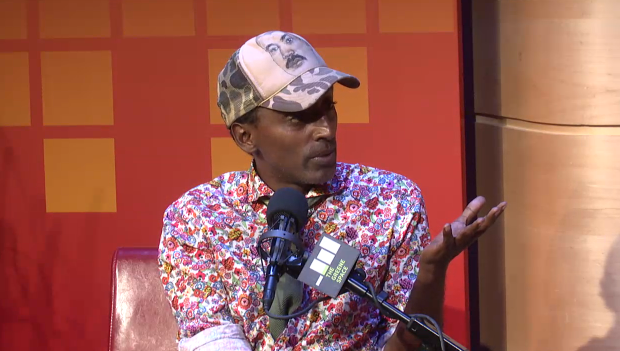 (Screenshot)
Acclaimed chef and restaurateur Marcus Samuelsson recently kicked off Leonard Lopate's annual Lopate and Locavores food series in The Greene Space, this year celebrating the cultural and culinary diversity of New York City.
Born in Ethiopia and raised by his adoptive parents in Sweden, Samuelsson arrived on the New York restaurant scene two decades ago by way of kitchens in France and Switzerland. He's since become the youngest person to ever receive a three-star review from The New York Times, and is now the man behind Red Rooster Harlem, Ginny's Supper Club and Streetbird Rotisserie — all in Manhattan. His latest book is "Marcus Off Duty: The Recipes I Cook at Home."
Samuelsson spoke with us about growing up in a multicultural family in Sweden, how his exploration of his Ethiopian roots has influenced his cooking today and shared a recipe for kitfo, an Ethiopian steak tartar.
"I did not know enough about Ethiopian food," Samuelsson said. "Any chef, you're searching for a narrative. ...A chef with a narrative is magic. I needed to go through to get to Ethiopia to really understand myself. And I've also learned that we should all eat based on a spiritual compass, and Ethiopia is probably one of the places we can learn the most from that."
Samuelsson explains the philosophy behind Red Rooster:
Watch the entire conversation below: 
More in: