Watch Live and Vote: Manhattan Battle of the Boroughs
Wednesday, February 04, 2015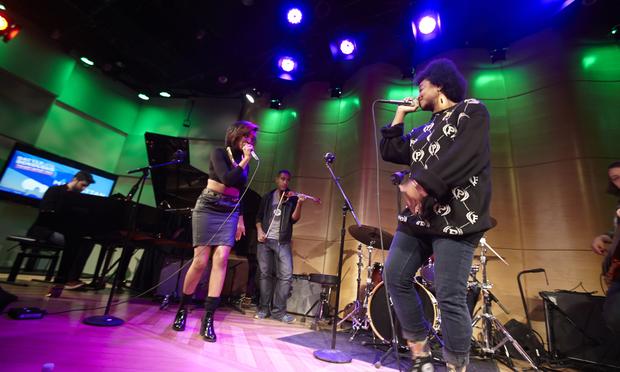 (Matthew Septimus)
UPDATE:  Representing Manhattan at the Ultimate Battle of the Boroughs March 27: Gerardo Contino y Los Habaneros!
Emceed by WQXR's Terrance McKnight, contestants get the opportunity to hear feedback from an esteemed panel of judges including mezzo-soprano and featured soloist with the Brooklyn Tabernacle Choir Alicia Olatuja, vocalist and Q2 Music host Helga Davis, and host of WNYC's Soundcheck and New Sounds, John Schaefer. 
Voting opens at 7:30pm and closes at the end of the show. Submit the survey below or text your favorite band's code to 69866 to vote:
MN1 – Super Movies (Indie Rock)
MN2 – Science vs. Nature (EDM)
MN3 – Likwuidity (Hip-Hop Fusion)
MN4 – Marly Kay (Pop, Singer-Songwriter)
MN5 – The Stachel Quintet (Jazz)
MN6 – Wyland (Alternative Rock)
MN7 – Gerardo Contino y Los Habaneros (Latin, Salsa)
MN8 – Shayfer James (Rock, Noir Pop)
Finalists will be announced at the end of the show.
Weigh in on Twitter with #TGSBattle.
More in: