A Christmas Carol: A Radio Drama
Overview
The beloved holiday tradition returns with the help of Emmy Award-winning actor Brian Cox, who stars in the role of Ebenezer Scrooge. Listen to him talk with Kristen Meinzer on The Takeaway about how he'll get into character for the performance.
The timeless classic tells the story of sour and stingy Scrooge and his transformation after the visits of Jacob Marley and the ghosts of Christmas Past, Present and Yet to Come. A story that still touches the hearts of audiences worldwide, the novella has been adapted to film, opera — and now radio.
The story will be brought to life in The Greene Space with a stage reading performed by WQXR and WNYC personalities and reporters, including: Naomi Lewin, Terrance McKnight, Midge Woolsey, Robert Krulwich, Brian Lehrer, Bob Hennelly and Arun Venugopal. Directed by WQXR host Elliott Forrest and adapted by award-winning playwright Arthur Yorinks.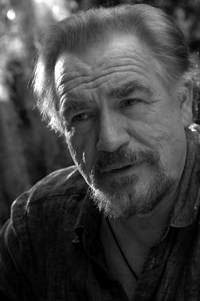 Brian Cox stars as Scrooge
A CHRISTMAS CAROL 2012 FULL CAST LIST
Scrooge – Brian Cox
Bob Cratchit – David Garland
Child Singer – Leo Balaban
Nephew – Arun Venugopal
Gentleman – Brian Lehrer
Marley – Terrance McKnight
Mrs. Dilber – Naomi Lewin
Christmas Past – Lorraine Mattox
Fezziwig – Rex Doane
Belle – Jenny Lawton
Young Adult Scrooge – Elliott Forrest
Christmas Present – Bob Hennelly
Mrs. Cratchit – Midge Woolsey
Belinda – Kerry Nolan
Martha – Jenny Lawton
Peter Cratchit – Arun Venugopal
Tiny Tim – Leo Balaban
Nephew's Wife – Kerry Nolan
Businessman 1 – Bob Hennelly
Businessman 2 – Terrance McKnight
Old Joe – Rex Doane
Boy – Leo Balaban
Narrator – Robert Krulwich
Adaption by Arthur Yorinks
Sound Effects performed by Fred Newman
Music Composed and Performed by John Forster
Directed by Elliott Forrest