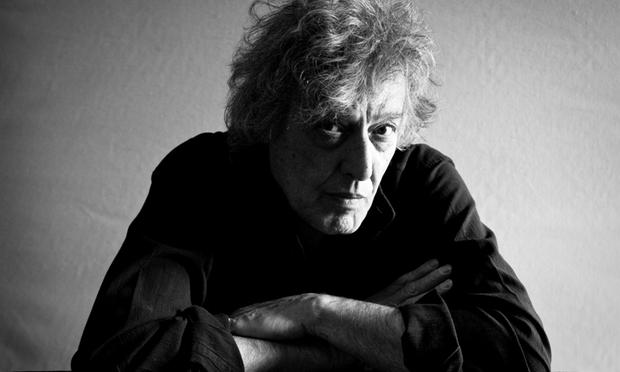 Tom Stoppard, one of the most celebrated dramatists of his time, cut his dramatic teeth on radio dramas at the BBC in the 1960s and 1970s.  The Jerome L. Greene Performance Space at WNYC and WQXR presents two of his radio dramas as part of "T" Is for Tom, a cycle of rare early works by England's most intellectually nimble playwright.
Albert's Bridge
Directed by Sarah Montague
Albert's Bridge tells the story of an idealistic young man who takes on the task of single-handedly repainting a municipal bridge from end to end—becoming so devoted to his task that his very identity is threatened when town bureaucrats decide to stop the process.
Artist Descending a Staircase
Directed by Arthur Yorinks
Tom Stoppard's most famous radio work, which was subsequently adapted for the stage, is a tour de force of wit and suspense. As the play opens, a person lies dead. In scenes told in the present and in flashback, the audience meets three artists who have quarreled about love and art for 30 years, leading to the fatal moment. 
Cast includes:
Brian Murray
Paxton Whitehead
Charlotte Parry
Sandra Shipley
Simon Jones
"T" IS FOR TOM is presented as part of A New Theater of Sound in collaboration with Yorinks Theater Group and is produced by Sarah Montague and Arthur Yorinks. The Executive Producer of the Jerome L. Greene Performance Space is Indira Etwaroo.
A New Theater of Sound is made possible, in part, through the generous support of the Sidney E. Frank Foundation.
AOC Fine Wines is the exclusive artisinal wine partner of The Greene Space.