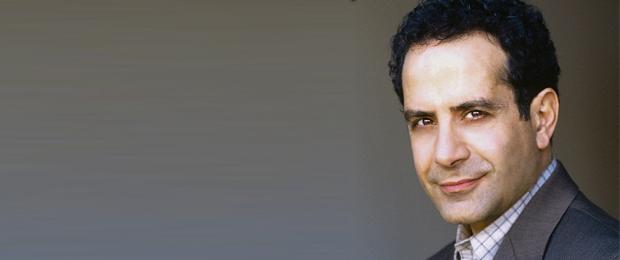 Theater Happy Hour: Join us for a conversation with WNYC host Leonard Lopate and stars of Lincoln Center Theater's production of Golden Boy, including Tony Shalhoub and director Bartlett Sher.
Set in the vivid world of prizefighting's past, Golden Boy, Clifford Odets' most popular play, is the story of Joe Bonaparte, a promising young violinist who forsakes his family and artistic dreams for the lure of fame and fortune in the ring.
Get an inside look at the Broadway revival with Seth Numrich, who plays Joe; Tony Shalhoub, his immigrant father; Danny Mastrogiorgio, who plays boxing manager Tom Moody; and Tony Award-winning director Bartlett Sher (Awake and Sing!), who helms this 75th anniversary production in the same theater in which it premiered.