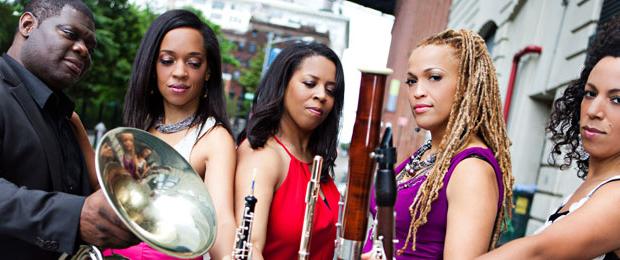 WQXR presents a special evening honoring the African American experience in classical music.
Join the Imani Winds, pianists Roy Eaton and Donal Fox, and bass-baritone Joe Damon Chappel for a concert and conversation about the struggles and triumphs of African Americans in classical music – where we are and where we're headed.  Co-hosted by WQXR's Terrance McKnight and Q2 Music's Helga Davis.
Learn more about our EMANCIPATION 150 series, part of The NEXT New York Conversation.
Leadership support for The NEXT New York Conversation is provided by