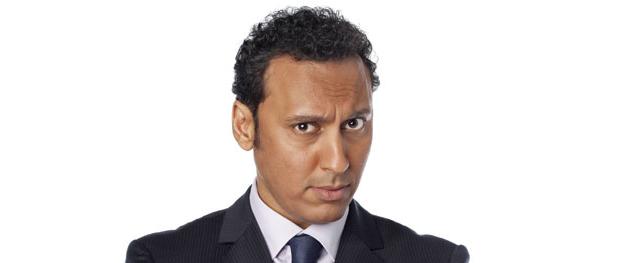 Since 2006, Aasif Mandvi has been making audiences of The Daily Show laugh with titles like "Senior Muslim Correspondent" or "Senior Asian Correspondent," often satirizing Muslim, Middle Eastern and South Asian issues in the news.
But Mandvi is so much more than a "Senior Brown Correspondent." He's an accomplished theater actor, having starred in productions such as a Broadway revival of "OKLAHOMA!" and most recently the critically acclaimed play "Disgraced." He won an Obie award for his one man show "Sakina's Restaurant," which he later turned into the feature film "Today's Special."
Join On the Media host and managing editor Brooke Gladstone for a conversation with Mandvi about comedy, Broadway, making "fake news" and the challenges of being the "brown guy."