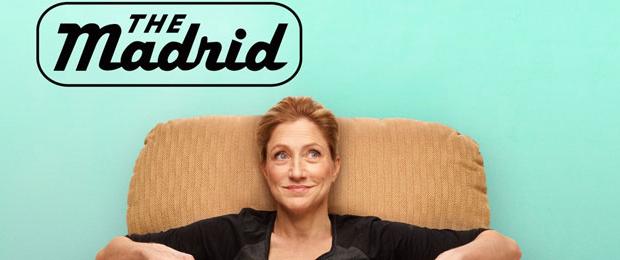 Inside Look: The Madrid
Thursday, March 21, 2013
5:00 PM
Get a behind-the-scenes look at the new Off-Broadway play "The Madrid" with actors John Ellison Conlee and Edie Falco, playwright Liz Flahive and two-time Obie winning director Leigh Silverman. A conversation hosted by WQXR's Elliott Forrest. 
Falco, a four-time Emmy Award winner and Tony Award nominee, will discuss her return to the New York stage in The Manhattan Theatre Club's world premiere production. She stars as Martha, a kindergarten teacher with a life many would want: a loving husband, a devoted daughter. But when she leaves it all behind, it's up to her daughter Sarah to pick up the pieces. "The Madrid" promises to be a hilarious and heartbreaking story about motherhood, freedom, and trying to see the people in your family as they really are.
Above, watch this lively conversation with Conlee ("Parks & Rec," "Murder Ballad"), Falco ("Nurse Jackie," "The House of Blues Leaves," "The Sopranos"), Flahive ("From Up Here") and Silverman ("Chinglish," "From Up Here," "In the Wake"). Part of our ongoing Inside Look series.