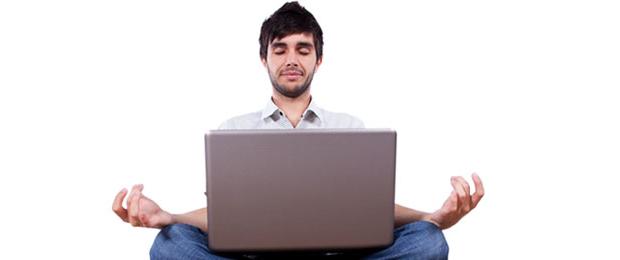 The New York Times says "mindfulness" is having a moment. Wisdom 2.0 is the hottest new "tech" conference. But the road to zen isn't simply about rediscovering the on/off switch.
Watch Live! The show is sold out, but you can watch live below at 7pm ET:
Join New Tech City's Manoush Zomorodi for an interactive workshop with Thrive Labs' Priya Parker and Vincent Horn, founder of Buddhist Geeks. We'll discuss reconciling serenity with technology while still maintaining a New York state-of-mind with methods for living a purposeful digital life, a guided meditation, and (of course) a glass of wine or two.
Missed out on tickets for this event? Join us for Tech, Music & the Brain on Feb. 4
Thanks to our event sponsor: