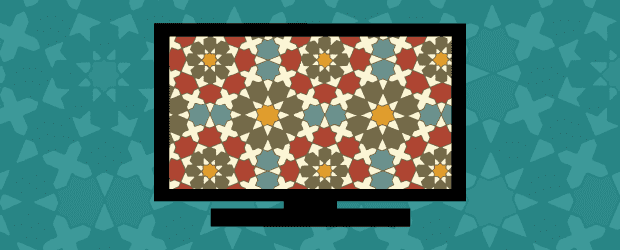 Sold out. A live video webcast will stream below at 7:15 pm ET. Join us in The Greene Space for a screening of Aasif Mandvi's new web series, "Halal in the Family." The "Senior Muslim Correspondent" for The Daily Show and No Land's Man author created the show to challenge stereotypes about Muslim Americans.  Starring Mandvi and Sakina Jaffrey (House of Cards), Halal follows the lives of an "all-American" Muslim family while taking on the big issues of the day, from government surveillance to online bullying.  
We'll watch two episodes before Mandvi and director and co-writer Miles Kahn will stay for a talkback with comedian Dean Obeidallah about the show and the many mainstream television depictions of Muslims that have inspired it.
Before the show, watch "Halal in the Family" via Funny or Die.
Watch the conversation live at 7:15pm. And join us on Twitter @thegreenespace using #HalalintheFamily
---
About Muslim/American:
New York City is home to over 600,000 Muslims, many with strong family ties to cultures rooted in Southeast Asia, North Africa, Europe, and the Middle East. The intersections of and conflicts between religious, ethnic, and cultural identities drives Muslim/American, a series of interactive, multimedia programs and intimate live performances in The Greene Space at WNYC. Join our diverse group of young artists, writers, chefs, comedians and journalists sharing experiences and expression, in person and online, throughout Spring 2015.
Other upcoming events in the Muslim/American series: