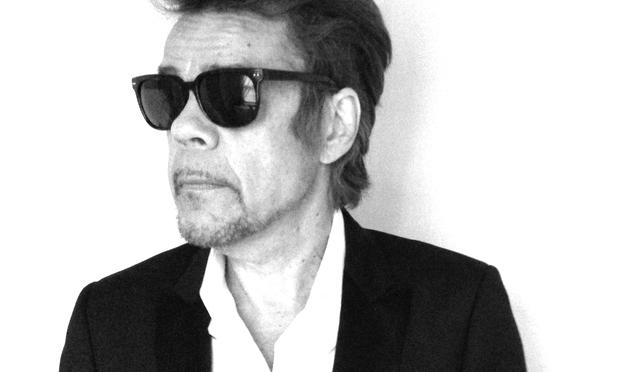 Buster Poindexter and his band join us for a special Soundcheck Pop-Up event in The Greene Space to sneak preview his upcoming two-week residency at the Café Carlyle, February 10-21.
Buster is the lounge-lizard alter-ego of David Johansen, one of rock's most influential singers.  After founding the seminal glam/punk band The New York Dolls and beginning a successful solo career, Johansen unveiled his Buster Poindexter character in the mid-80s, and you've been dancing to his version of "Hot Hot Hot" at weddings ever since. Buster has been known to sing pop standards, novelty songs, rock'n'roll, and old blues, but the residency also includes a Valentine's Day show; so perhaps the pompadoured crooner will have a love song or two for us as well. 
Soundcheck's Pop Up Sessions offer the chance to see and hear notable artists and bands in a short, informal setting, playing songs and talking with Soundcheck host John Schaefer. Perfect for a quick, midafternoon break, they're under an hour long and are streamed live at www.soundcheck.org.