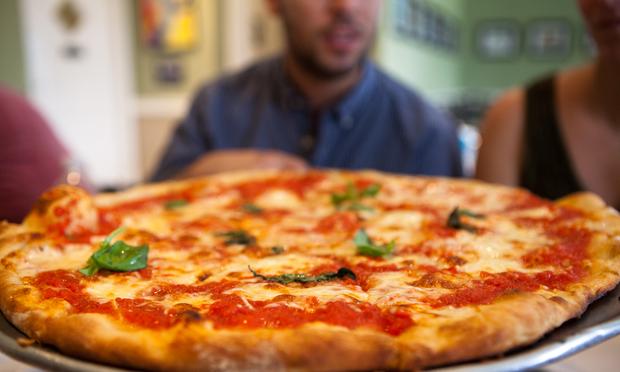 Join us in The Greene Space for our first 40 & under straight singles event of 2015, dedicated to New York classics: pizza and beer!
**WOMEN'S TICKETS ARE CURRENTLY SOLD OUT. MORE WOMEN'S TICKETS MAY BE AVAILABLE AT A LATER DATE.**  
Whether you're a folder, a fork-and-knifer, or an open-facer, mix and mingle with other public radio lovers while learning about pizza's delicious history.  
Enjoy fun pizza games with great company, eat slices from some of the city's best pizzerias, and enjoy perfect beer pairings from Brooklyn Brewery to accompany a night of everything cheesy, crusty, and saucy.
Hosted by WNYC and Scott Wiener, founder of Scott's Pizza Tours. Beer provided courtesy of Brooklyn Brewery, pizza provided by NYC's own Valducci's and Neapolitan Express.