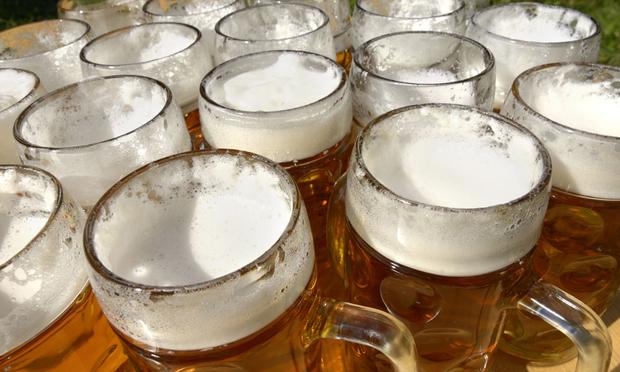 It's Bach, Beethoven, Brahms and beer in this special new event from WQXR!
Enjoy artisanal, historic craft beers – the very recipes the Three Bs themselves would have imbibed – made especially for this event by Folksbier Brewery in Brooklyn and Bridge and Tunnel Brewery in Queens. While you glug, listen to commentary by experts such as Matthias Neidhart of B United International, plus live music written by the great composers. We'll even teach you a period drinking song!  WQXR's Matt Abramovitz hosts.
Craving more ale? Check out our Craft Beer Jam series this July! Celebrating Good Beer Month in New York City, the series features expert brewers, publicans, and sommeliers in lively conversation — with plenty of opportunities to sample beer and snacks right along with them. Learn more and purchase tickets here.
Special thanks to our partner, Jimmy Carbone of Jimmy's No. 43 and The Good Beer Seal