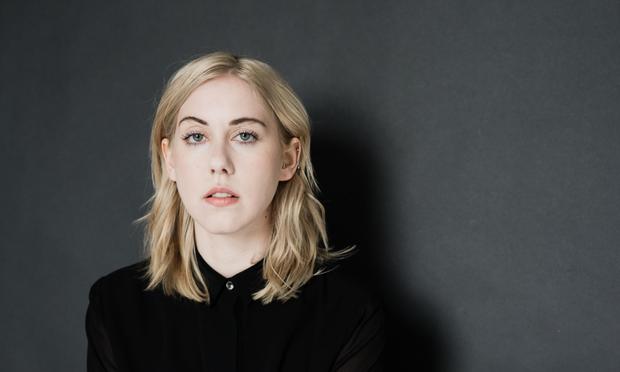 Maybe it's something of a pop trope: American artist visits England, seeking inspiration, and rediscovers in the rolling moors the ancient folk foundations of rock and roll. Mackenzie Scott, the songwriter known as Torres, crossed the Atlantic last year, but she ended up making what she describes as a "space cowboy record."
That Scott would find a sound so contrary to expectations is essential to her musical identity as Torres. She learned to sing and play the guitar in front of the residents of a senior citizens center. She was raised in Bible-belt Georgia where a burgeoning, broader vision as an artist could not stay put. The songs on Scott's 2012 debut Torres were primal—delivered with wicked guitar chops—but were mostly arranged with little more than said guitar and Scott's aching voice.
With Sprinter, her second record (out in May), Torres again finds fertility in juxtaposition, while mining her own biography and anxieties. Sprinter's fresh sounds come courtesy of Robert Ellis and Ian Olliver, who honed their rhythmic partnership behind the great PJ Harvey.
Join Soundcheck for a special live session in The Greene Space to hear Torres preview some of the songs from her new record. We'll be live-streaming video and recording for an upcoming Soundcheck podcast.
Soundcheck's Pop Up Sessions offer the chance to see and hear notable artists and bands in a short, informal setting, playing songs and talking with Soundcheck host John Schaefer. Perfect for a quick mid-afternoon break, they're under an hour long and are streamed live at www.soundcheck.org.