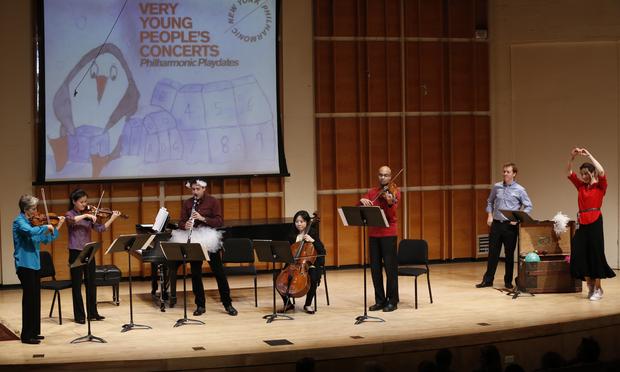 Sold out: Watch the livestream of this event at 11am or join us for our next family concert on April 11 for children ages 8-12.
Philharmonic Playdates: "Make-Believe"
Imagine having a play date with the Orchestra!  Join Philippe the Penguin and musicians of the New York Philharmonic to make new friends and share in the fun of music.  Explore how music helps us to pretend and takes us to far-away places, with music from Saint-Saens's Carnival of the Animals and more.
Watch live at 11am:
Designed by Philharmonic musicians together with faculty of Columbia University's Teacher College, Very Young People's Concerts combine games, storytelling, and great music in one fun-filled hour that unlocks children's imagination and talent.  For ages 3-6.