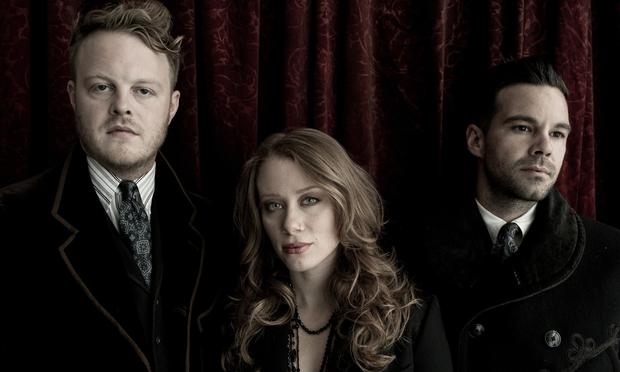 The Lone Bellow visits The Greene Space for a live Soundcheck session highlighting songs from its latest record, Then Came the Morning. 
"Our voices feel like they were made to sing together," says Kanene Pipkin, one third of the Southern-fried Brooklyn trio. It's an assertion soundly borne out by the group's sophomore record Then Came the Morning, released this January. While it doesn't mark a major sonic departure from the debut that brought the band such acclaim, its collaboration this time around with Aaron Dessner of The National resulted in some subtler shades around the edges of the singers' ecstatically intertwined voices. Fans are loving it: the band's current tour is completely sold-out. 
Join Soundcheck for a live session in The Greene Space to hear The Lone Bellow play songs from Then Came the Morning. We'll be streaming video live and recording for an upcoming Soundcheck podcast. 
Watch live at 1PM:
Soundcheck's pop-up sessions offer the chance to see and hear notable artists and bands in an informal setting, playing a short set and talking with Soundcheck host John Schaefer. Perfect for a quick mid-afternoon break, the sessions are only about thirty minutes and are streamed live at www.soundcheck.org.