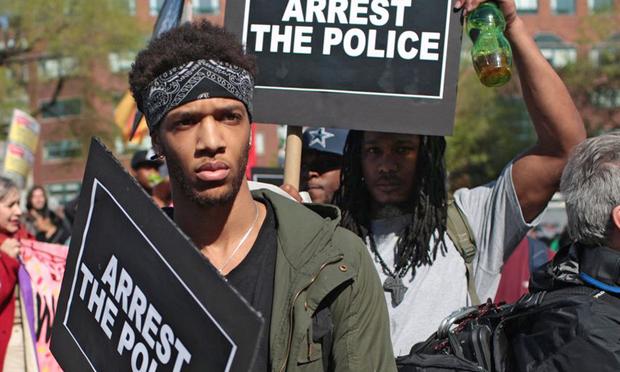 As we enter the twilight of Barack Obama's presidency, we stop to ask, what has the Obama era meant for young black men?
This discussion will address the initial promise of the Obama presidency, as well as the rising anger stemming from the deaths of African Americans at the hands of police officers in Baltimore and elsewhere. What does this President signify to black Americans at this moment in time? What is his administration doing to address the lives of young black men – and what is he failing to do?
Watch live at 7pm:
WNYC's Arun Venugopal sits down in conversation with Professor Imani Perry of Princeton University, journalist Syreeta McFadden and Dr. Khalil Muhammad of the Schomburg Center for Research in Black Culture.
Micropolis Live: Race and Culture in New York is a five-part series of events presented as part of The NEXT New York Conversation.
Other upcoming Micropolis Live: Race and Culture in New York events:
---
The NEXT New York Conversation brings together changemakers, newsmakers and tastemakers to illuminate relevant topics that are redefining and reshaping our 21st century. Voices from established professionals and invested locals alike emerge through intimate dialogues, town hall meetings, performance chats and debates. The NEXT New York Conversation connects deeply with live audiences in our theater, online and on-air. Led by an ensemble of award-winning hosts and journalists, this series tells stories that matter from around the corner — and around the world!
Leadership support for The NEXT New York Conversation is provided by: