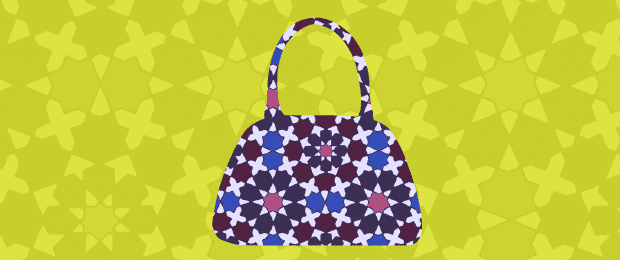 Professor Reina Lewis brings her public talks series Faith & Fashion from London College of Fashion, UAL to New York to focus on the creativity and controversies that characterize Muslim fashion in America today. 
Watch a live video webcast at 7pm ET. Follow the conversation on Twitter with #MuslimFashion:
With a youthful and growing population, a new style vocabulary is emerging to express the multi-ethnic experiences of Muslim Americans across the generations. Often under the radar of fashion media, women mould new styles of turban from African prints, and create fusion fashion from their trips to the mall for their modest dressing needs. With all this innovation, and with the global market for Muslim modest fashion valued at $96 billion and a global Muslim spend on clothing set to reach $332 billion by 2018, why do so many Muslim women and men still feel under-served by the mainstream fashion industry?
To discuss the ways in which Muslims in America are contributing to and influencing  fashion in its broadest sense, from modest dressing to Islamic and ethnic fashion, Reina is joined by the perfect style council: Asma T Uddin, Founder and Editor-in-Chief of altmuslimah.com; fashion blogger and cultural commentator Winnie Détwa; and designers Nyla Hashmi and Fatima Monkush whose fashion brand Eva Khurshid New York (2009-11) provided inspirational clothes which were modest yet fashion-forward to savvy New Yorkers and beyond. 
Reina Lewis is Artscom Centenary Professor of Cultural Studies at London College of Fashion, University of the Arts London; which according to a recent poll by Google is the most popular city in the world amongst US students who are looking to study overseas. Reina has authored a number of books including the forthcoming title "Muslim Fashion: Contemporary Style Cultures," which will be published by Duke University Press in the Fall of 2015. Reina is a frequent media commentator – most recently for the New York Times, BBC World, BBC Radio 4, The Guardian, The Times and Marie-Claire magazine.
We want to hear YOUR story! Tell us us what being Muslim-American means to you.
Presented in partnership with:
---
About Muslim/American:
New York City is home to over 600,000 Muslims, many with strong family ties to cultures rooted in Southeast Asia, North Africa, Europe, and the Middle East. The intersections of and conflicts between religious, ethnic, and cultural identities drives Muslim/American, a series of interactive, multimedia programs and intimate live performances in The Greene Space at WNYC. Join our diverse group of young artists, writers, chefs, comedians and journalists sharing experiences and expression, in person and online, throughout Spring 2015.
Other upcoming events in the Muslim/American series: