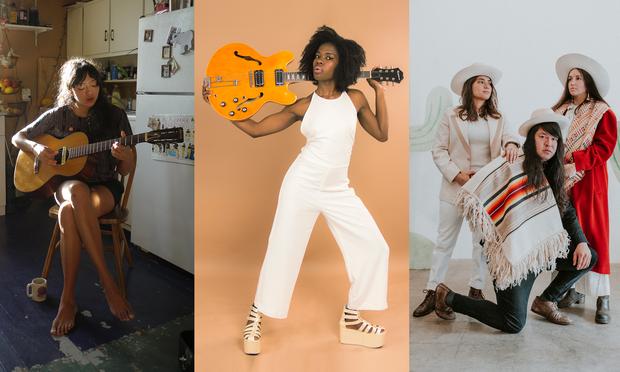 For this second of two concerts presented by the New York Guitar Festival and New Sounds, Fabi Reyna acts as guest curator.  Reyna is not only a fearsome guitarist herself, she is also the founder/editor of She Shreds, "the world's only print publication dedicated to women guitarists and bassists."  The magazine's stated goal "is to transcend boundaries like gender and genre—supporting radicalism, respect and revolution."
For this event, we'll hear Fabi's own group Savila, a kind of Latina power trio built on traditional cumbia and chicha rhythms.  Sterling Rhyne will present her ethereal guitar/vocal excursions into a post-folk, soul-inspired landscape. And Shana Cleveland takes the "American Primitive" tradition of fingerstyle guitar – a tradition associated almost exclusively with men, like the legendary John Fahey – and extends it into the 21st century.
Live Video Stream
→ Can't make it to the show? Watch our free live stream.