A Conversation with Anne Bogart
Tuesday, March 06, 2012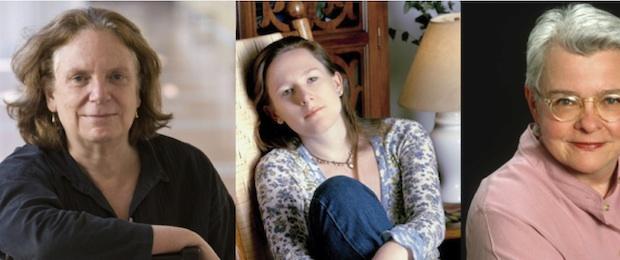 The Greene Space hosted an evening with Artistic Director of SITI Company Anne Bogart. To mark the launch of Bogart's new book, Conversations with Anne, a document that captures the series of interviews with major artists and free-thinkers for over twenty-five years, she has a live conversation with two playwrights: two-time Pulitzer Prize-finalist and recipient of a MacArthur Fellowship, Sarah Ruhl (The Clean House, Eurydice, Dead Man's Cell Phone) and her mentor from Brown University, Pulitzer Prize-winner Paula Vogel (How I Learned to Drive, The Baltimore Waltz, The Mineola Twins).  
Intimate like all conversations with Anne Bogart, the discussion revealed how and why the two playwrights learned from each other, among thought-provoking ideas and observations shared between Bogart, Ruhl and Vogel. The evening concluded with Anne Bogart signing copies of her upcoming publication Conversations with Anne, and Paula Vogel and Sarah Ruhl signing copies of their plays, all available from TCG Books.
The Greene Space has partnered with Theatre Communications Group to present TCG Playwrights in Conversation.
More in: