Soundcheck Live with Andrew Bird and Ana Gasteyer
Monday, April 02, 2012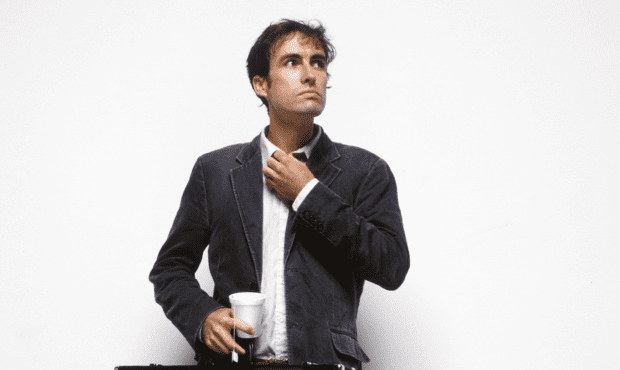 (Camerson Wittig)
Join host John Schaefer as he welcomes Andrew Bird and Ana Gasteyer to The Greene Space stage.
Andrew Bird's brand of indie rock doesn't sound like anyone else's. The multi-instrumentalist, singer and composer uses digital delay and electronics to blend the sounds of pop and chamber music. Recently, Bird composed his first-ever film score for the movie Norman (hailed as a probing, thoughtful score by The New York Times), contributed to the soundtrack of The Muppets, and collaborated with inventor Ian Schneller on Sonic Arboretum, an installation at New York's Guggenheim Museum and Chicago's Museum of Contemporary Art. Today, he'll play songs from his new album, "Break It Yourself" live in The Greene Space.
As one half of the gently crass public-radio duo "The Delicious Dish," former Saturday Night Live cast member Ana Gasteyer holds a special place in our hearts. Her post-SNL gigs include roles in films like "Mean Girls," Broadway productions of "Wicked" and "The Threepenny Opera," and the new ABC sitcom "Suburgatory." Today, Gasteyer and her band join us to preview her swinging cabaret show, "Elegant Songs from a Handsome Woman." 
More in: