Behind the Music
The Mick Watley Band
Tuesday, June 26, 2012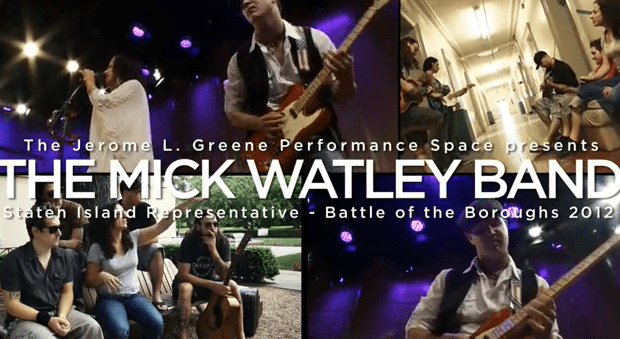 Go behind the scenes with Staten Island Battle of the Boroughs 2012 representative The Mick Watley Band. The band formed in 2011 and are influenced by the 60's and 70's.
Erica Vasaturo - Vocals
Chris Martin - Guitars
Eric Martin - Guitars
Andrew Calise - Bass
Billy Siciliano - Drums
Watch and vote in the Ultimate Battle - Friday June 29, 2012 at 7pm.
More in: