Battle of the Boroughs 2013: Queens
Friday, March 01, 2013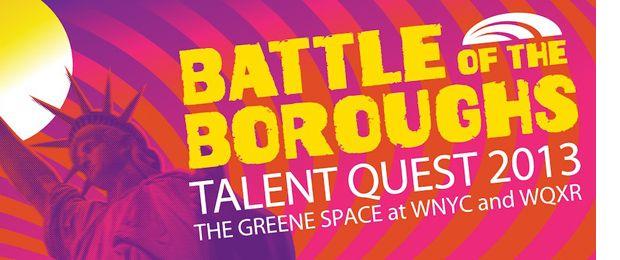 Be a part of making someone's dream come true! Seven bands will compete, but only one can go on to represent Queens in the Ultimate Battle on June 21. Voting is now closed. Check back here on Monday, March 4 at 12pm ET to see who the five finalists are.
Missed the concert? Experience the music again now:
TWEET YOUR SUPPORT!
Follow us on Twitter (@thegreenespace) where we'll be live tweeting all night. Weigh in with #TGSBattle.
More in: