Battle of the Boroughs: Staten Island
Friday, May 03, 2013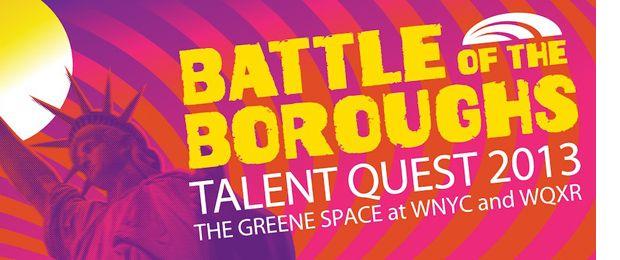 Be a part of making someone's dream come true tonight! Nine bands will compete for the Staten Island title, but only one can go on to represent the borough in the Ultimate Battle on June 21. 
VOTE!
Which five acts made it to the next round of voting? Find out now, then vote for your favorite performance. Voting closes Sunday, May 12 at 11:59pm ET. The winner will be announced Monday, May 13 at 12pm ET.
WATCH!
Watch the Staten Island Battle concert on demand here:

TWEET!
Follow us on Twitter @thegreenespace and weigh in with #TGSBattle.
More in: