Studio 360 with Kurt Andersen: Martha Plimpton, Josh Ritter and Junot Diaz
Thursday, May 06, 2010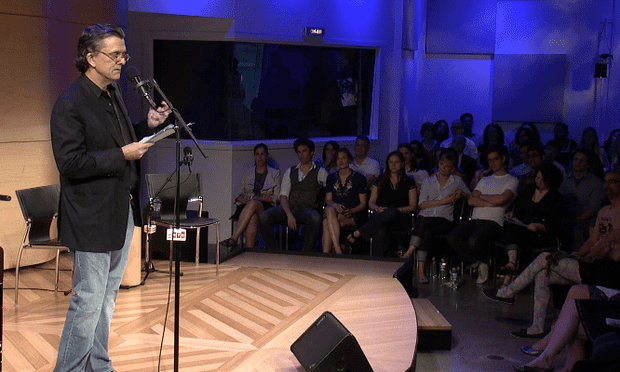 Kurt Andersen discusses age, youth, maturity, and when personal feelings about being "grown-up" change.
Related Event:

Thursday, May 06, 2010

"

The book wanted me to be a better person than I was when I started out. I think that was harder than any of the sentences or any of the kind of practical or literary concerns. It was just growing up.
Kurt started off the night by noting that his age was only noted by critics when he was young.
Actress Martha Plimpton read the responses to the question "When did you realize you were really a grown-up?" from the live studio audience in The Greene Space.
Singer-songwriter-novelist Josh Ritter plays "The Curse" about a man falling in love with a mummy. It was the song that broke his first prolonger writer's block.
Junot Diaz speaks about how long it took to write his novel The Brief Wondrous Life of Oscar Wao and growing up in the process.
More in: