The Invisible Man: An Audio Play
Written by Arthur Yorinks, with an original piano score by Michael Riesman, Director of the Philip Glass Ensemble
Monday, June 21, 2010
In the first theatrical collaboration between The Greene Space and Yorinks Theater Group, playwright Arthur Yorinks re-imagines H.G. Wells' masterpiece, The Invisible Man.
Yorinks extracted the novella's title character and wrote a searing hybrid of naturalistic drama and stark surrealism. A collage of sound, live voices and sound effects was joined by a never-before-heard original piano score composed and improvised by Michael Riesman, director of the Philip Glass Ensemble, in a rare live musical performance. Lighting, video and conceptual design were by Mark Stanley, resident lighting designer for The New York City Ballet.
The Invisible Man is played by Rocco Sisto and the cast includes: Teagle F. Bougere, Arthur French, Dion Graham, Nikki Hislop, Karen Kandel, Steven Rattazzi, with a special cameo appearance by WQXR host Terrance McKnight.
Written and directed by Arthur Yorinks
The Invisible Man was commissioned by WNYC and made possible through the generous support of the Sidney E. Frank Foundation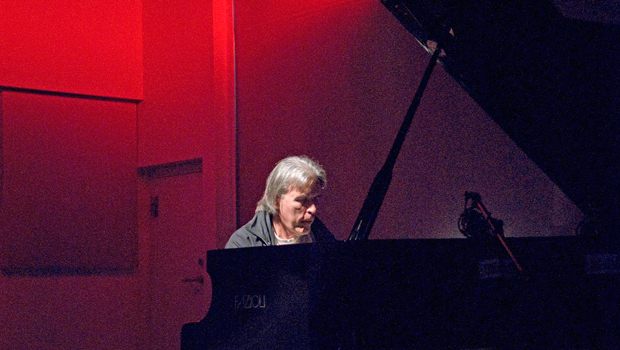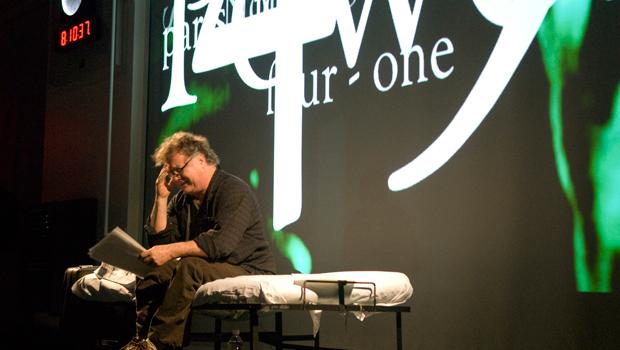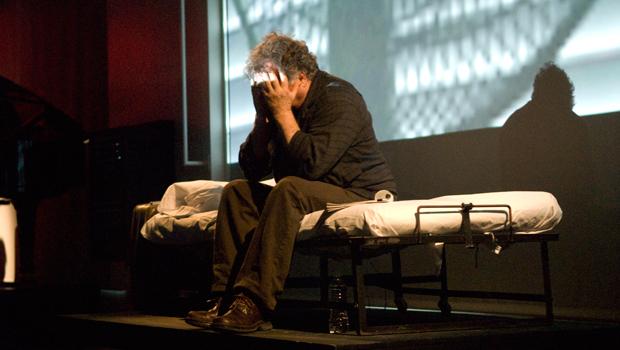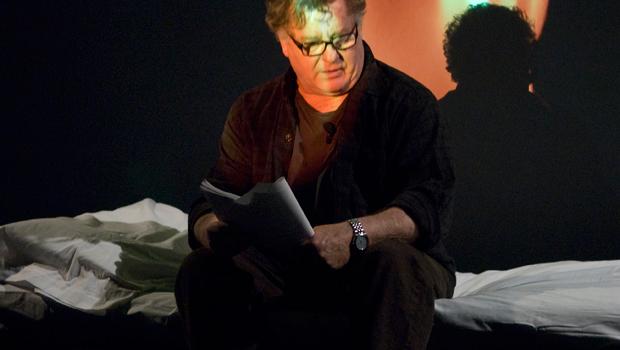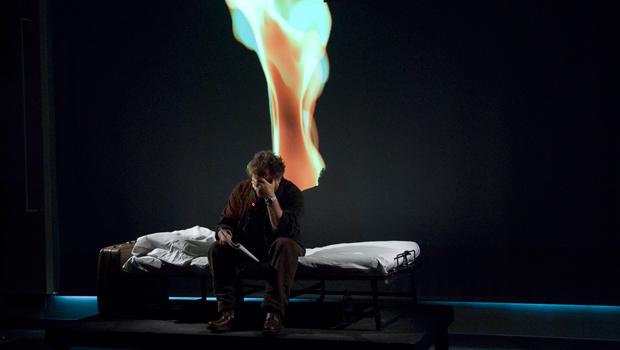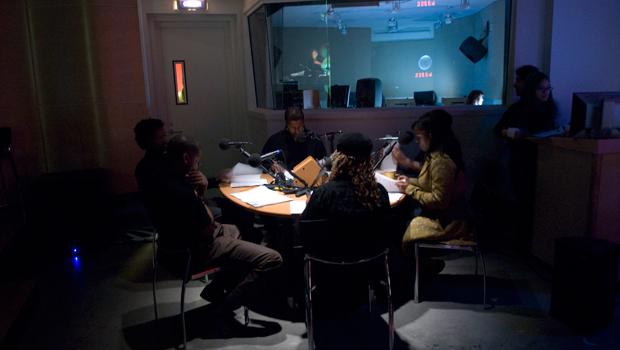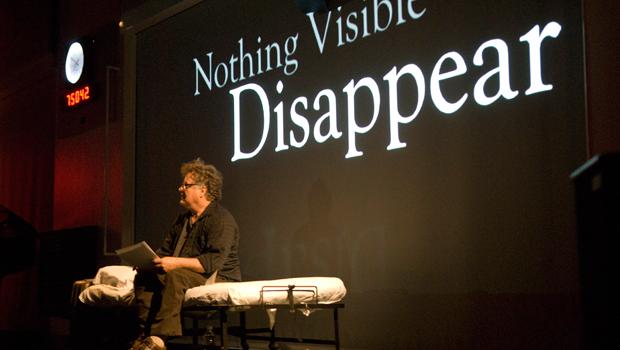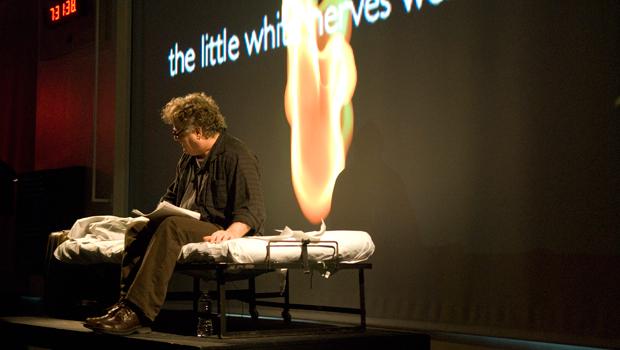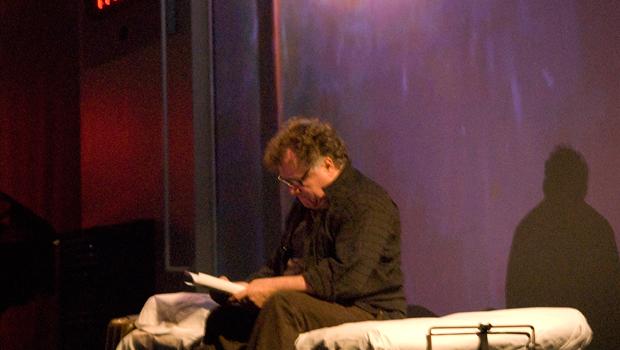 More in: