Enter the 2015 Battle of the Boroughs!
Submissions closed at midnight Dec. 31
Wednesday, October 08, 2014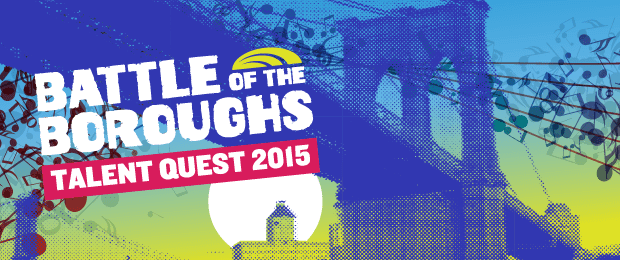 (The Greene Space)
Be Heard!
Want to be heard by tens of thousands of listeners and play in front of Grammy-winning artists, platinum record producers and executives from top labels? 
Compete in WNYC and WQXR's citywide search for the best musicians in New York City  — the Battle of the Boroughs! All genres are welcome: from solo folk singers and hip hop MCs to rock bands and chamber ensembles. 
Win Prizes!
The winner of our final showdown, the Ultimate Battle, takes home prizes worth an estimated $10,000, including:
A showcase appearance at the world famous Apollo Theater's Amateur Night

a four-hour multi-track recording session at our studio

professionally produced music videos

a photo shoot

the opportunity to present a full concert in The Greene Space that will be video webcast live
Several performers will also be hand-picked by our judges to win priceless prizes like:
having award-winning, multi-platinum record producer Bob Power

 master one of your tracks

a private vocal lesson with singer Alicia Olatuja (Brooklyn Tabernacle Choir soloist who performed at the 2013 Presidential Inauguration) and vocalist/performance artist Helga Davis (Einstein on the Beach)
an in-studio songwriting session with songwriter/producer/musician Eren Cannata
Battle for your Borough!
Here's how it works: We'll announce the 2015 contestants on Monday, Jan. 12, 2015. Then, five Battle concerts (one for each borough) will take place weekly beginning in February as follows:
Feb. 6 - Manhattan

Feb. 13 - The Bronx

Feb. 20 - Queens

Feb. 27 - Staten Island 

March 6 - Brooklyn

March 27 - The five borough winners go head-to-head at the Ultimate Battle 
Submissions are now closed.
Good luck!
More in: