Video: August Wilson Talk Series - Religion, Spirituality and Africa
Friday, September 27, 2013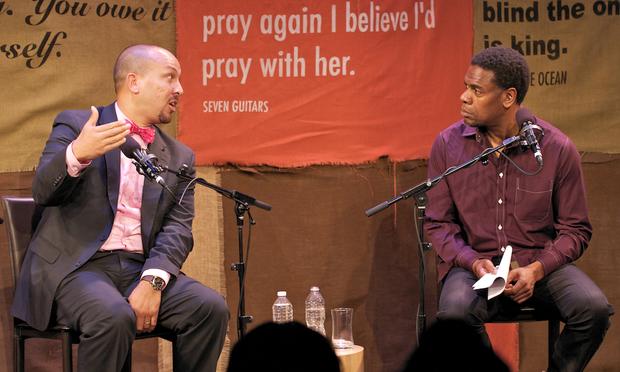 (Stephanie Black)
Spirituality, like music, has been integral to African-American life since the first African was brought to America in 1619.
In this installment of our August Wilson Talk Series, we examined how Wilson used the characters in his American Century Cycle to explore the transformative power that comes from embracing one's identity and ancestral lineage.
Hosted by WQXR's Terrance McKnight, the discussion touched on Wilson's own grappling with Christian versus African religious traditions and his quest for personal and cultural identity. Joining him were Josef Sorett, an assistant professor of Religion and African-American Studies at Columbia University; Hollis King, set designer for August Wilson's American Century Cycle; and Dwight Andrews, an award-winning composer, musician, scholar, and minister who composed music for five of August Wilson's Broadway productions.
Watch on-demand video of the conversation below:
In 2013, nearly 100 theater artists convened at The Greene Space at WNYC to record all 10 plays in August Wilson's magnum opus. Now you can hear the full audio recordings of the dramatic readings.

More
More in: