Video: August Wilson Talk Series - Reminiscences
Wednesday, October 09, 2013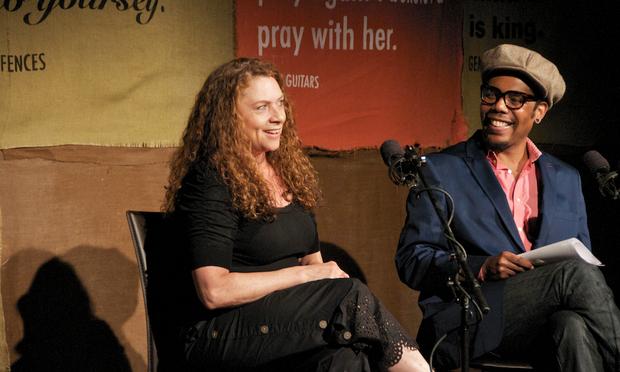 (Stephanie Black)
On September 25, 2013, friends and colleagues gathered in The Greene Space to share personal reminiscences of their time with the playwright August Wilson - both on and off stage. The event was part of our historic recording series, August Wilson's American Century Cycle. 
In 2013, nearly 100 theater artists convened at The Greene Space at WNYC to record all 10 plays in August Wilson's magnum opus. Now you can hear the full audio recordings of the dramatic readings.

More
Hear heartwarming and funny stories from Constanza Romero, Wilson's widow; Wilson series artistic directors Ruben Santiago-Hudson and Stephen McKinley Henderson; Dwight Andrews, award-winning composer, musician, scholar and minister; and actor Ebony Jo-Ann. The event was hosted by writer and performer Carl Hancock Rux. 
Watch on-demand video of our entire conversation below:
More in: