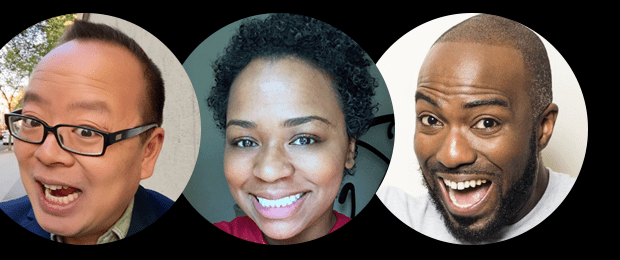 We love our Pryor, our Chappelle, our Key & Peele – so why do we spend so much time being outraged by racial humor? We'll hear a variety of jokes dealing with race and talk about when comedy effectively pushes our buttons and when it's just plain ugly. 
Hosted by Arun Venugopal; guests include Desus Nice of Desus vs. Mero, writer and co-host of hit comedy podcast The Read, Crissle West, Wall Street Journal columnist Jeff Yang and comedian Guy Branum. 
Watch live at 7pm:
Note: This video contains explicit language
You Tell Us
Check out these comedy clips and vote: funny or racist? We'll share the results live during the event.
Micropolis Live: Race and Culture in New York is a five-part series presented as part of The NEXT New York Conversation.
The NEXT New York Conversation brings together changemakers, newsmakers and tastemakers to illuminate relevant topics that are redefining and reshaping our 21st century. Voices from established professionals and invested locals alike emerge through intimate dialogues, town hall meetings, performance chats and debates. The NEXT New York Conversation connects deeply with live audiences in our theater, online and on-air. Led by an ensemble of award-winning hosts and journalists, this series tells stories that matter from around the corner — and around the world!
Leadership support for The NEXT New York Conversation is provided by: